The theme was called 'Sparkly Winter Night Tea Party'. It was alot of fun the last time they organised a meet-up, so this time my love went along. Alot of people showed up and it was nice to see my friends again, and also to meet friends I only knew online. Everyone looked amazing and so beautiful in their outfits

♥
There was alottery, an outfit contest and the possibility to purchase things from the Fly Away Fashion shop. Besides that you could walk around and catch up with friends, or get to know new people. Plus there were lots of yummy food and tea. This meet-up was so well organised and alot of fun. And at the end there was also a groupphoto made.
These two photo's are made by Danchelle:
Dress - 4 O'Clock (previously known as Mirror)
Blouse - H&M
Headdress -
4 O'Clock (previously known as Mirror)
Bag - Baby, The Stars Shine Bright (Not pictured, black heart bag)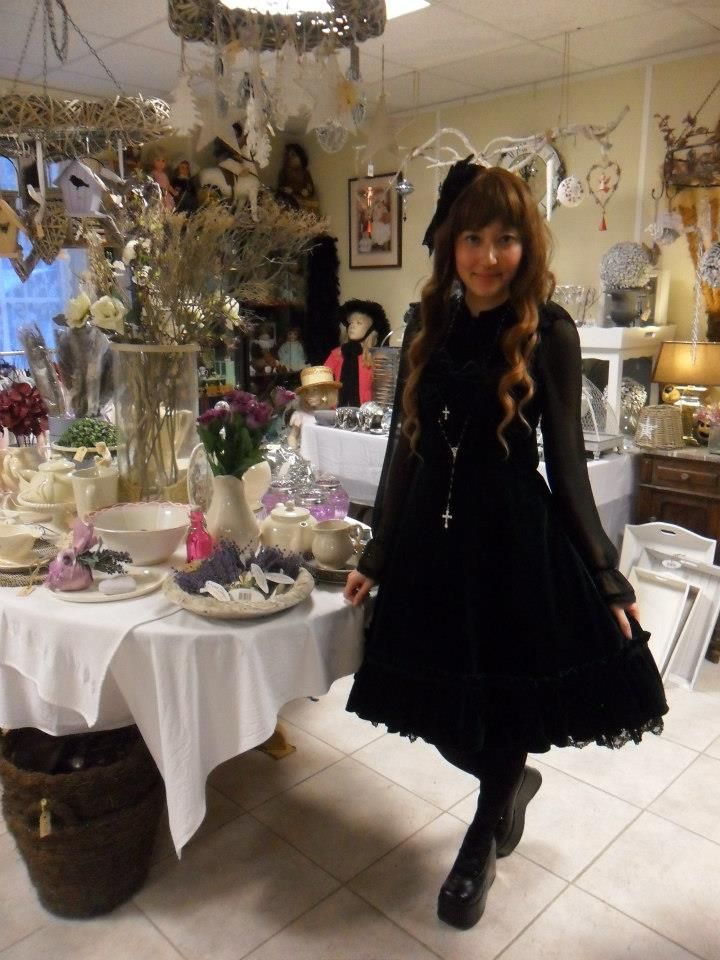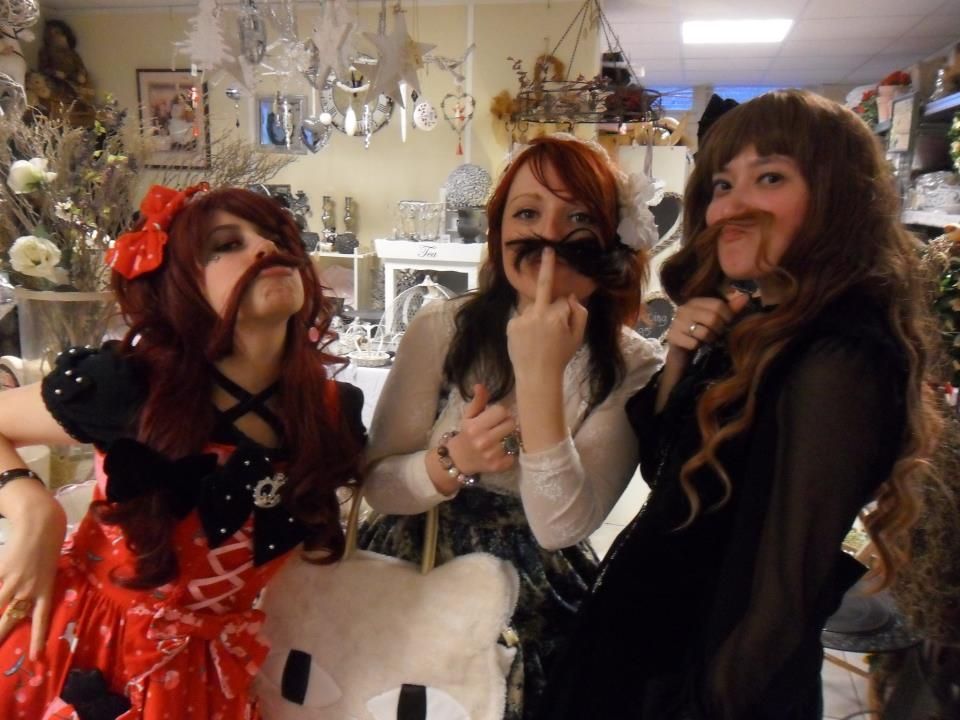 The following
photo's are made by Jeroen:
We all arrived, and our names got checked on the list.
I already saw the photographer haha.
Not long after we were inside, my eyes saw the food already!
It was all yummy, and they also had other delicious snecks.
Sipping some tea. I like the lights in the background and the christmas tree!
As you can see, alot of people came! 45 people are on the photo!
My boyfriend isn't on it, because he also made some photo's of the group.
Can you spot me?
My partner made these following two groupshots: