This time I have a recipe to share! It's a recipe for people who like beef and garlic.
I have written everything down in English and Dutch.
It's my first recipe ever to post, so I hope everything is clear enough like this!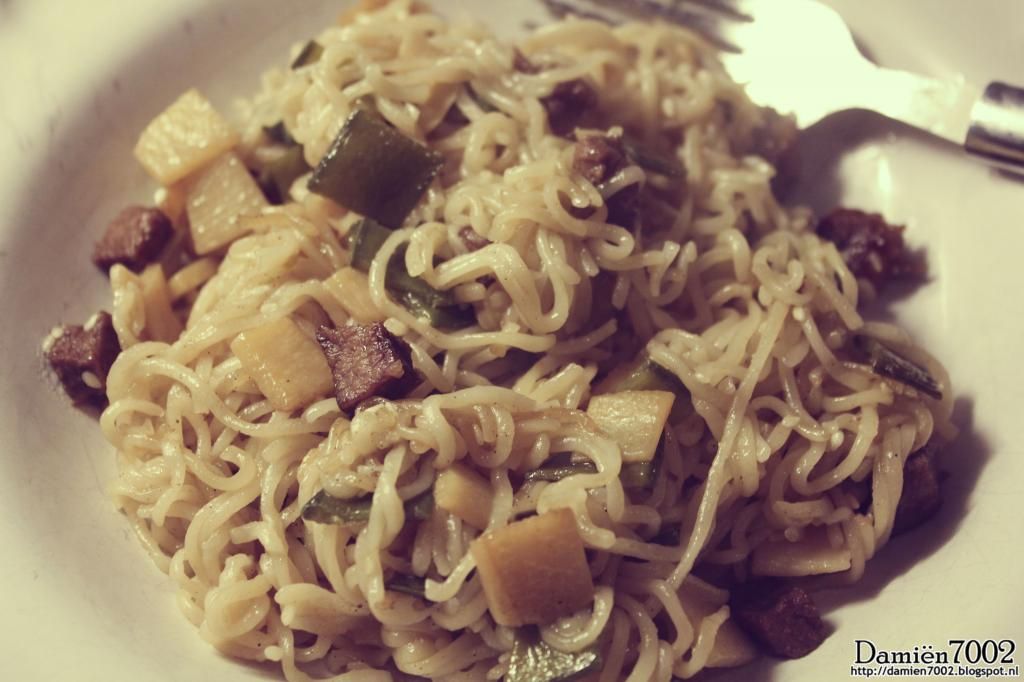 ☆ Beef with bamboo shoots and snow peas
☆
For 4 people

Ingredients:
350g steak
3 tsp dark soy sauce
garlic oil
175g snow peas
200g canned bamboo shoots, drained and rinsed
Sesame seeds

Spices:

☆ Salt
☆ Chili powder

Things you need:


☆ Wok


☆ Pan
☆ Colander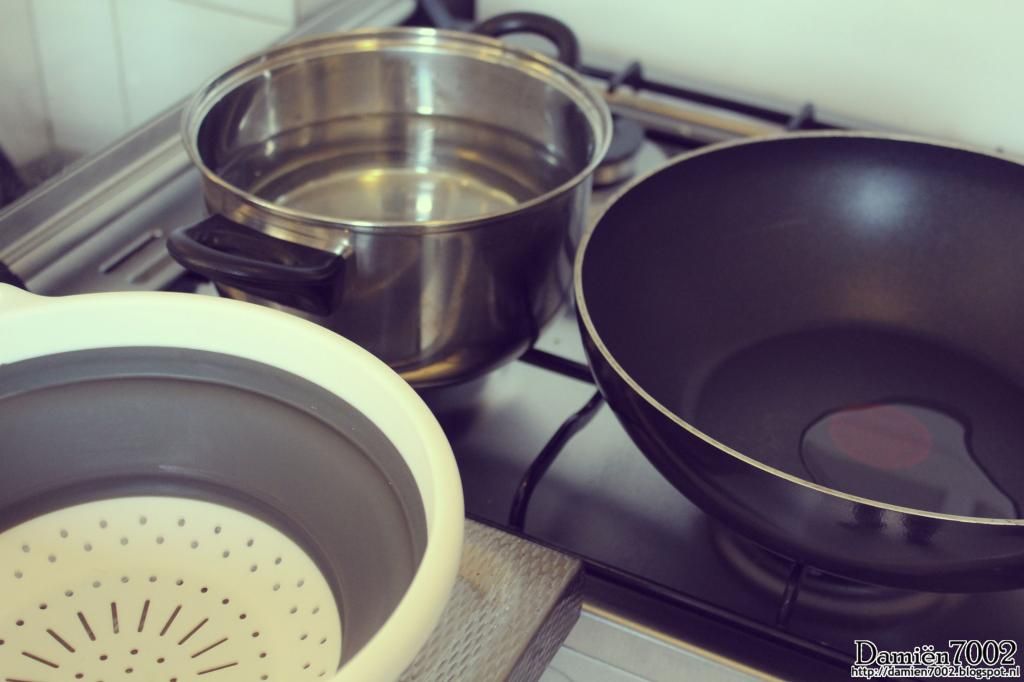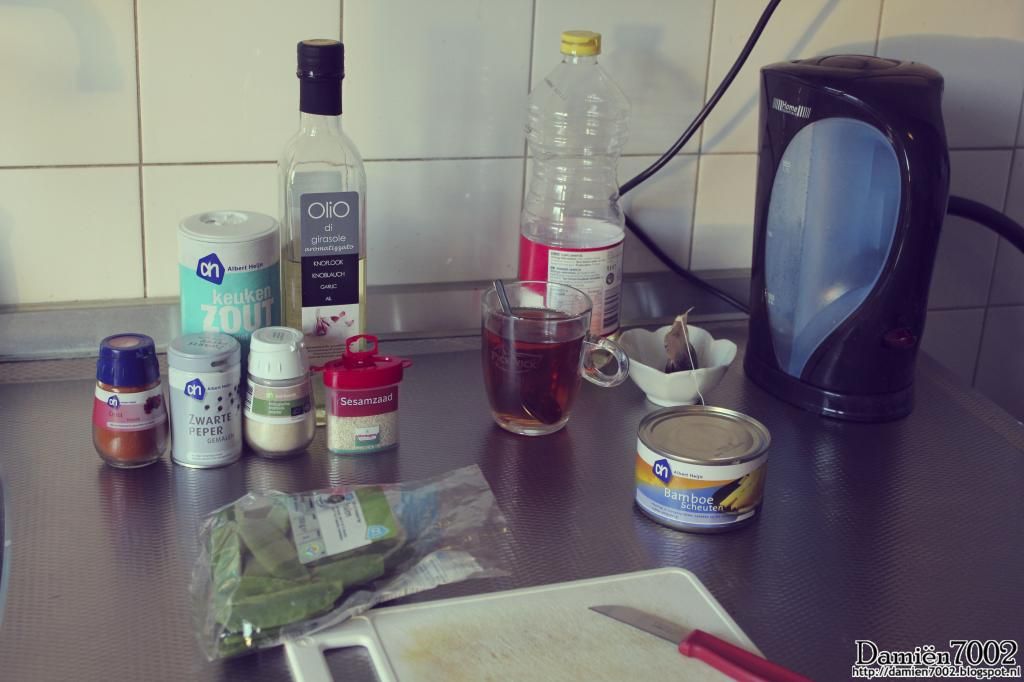 Cut the meat into thin slices and place it in the wok, along with the soy sauce and garlic oil. Make sure the meat is covered with the sauce. In the meanwhile you can cook the water and add the noodles to cook them in the other pan.

Heat the oil in a preheated wok. Stir-fry the meat as desired, pink, medium or cooked.
Cut the snow peas and bamboo shoots smaller if desired. Then add the snow peas and bamboo shoots, and stir-fry it on high heat for 5 minutes.

Sprinkle the sesame seeds and stir well. After preparing the noodles in the pan, you can later add the noodles in the wok and mix everything together. After that it's time to eat this delicious meal. B
on appetit!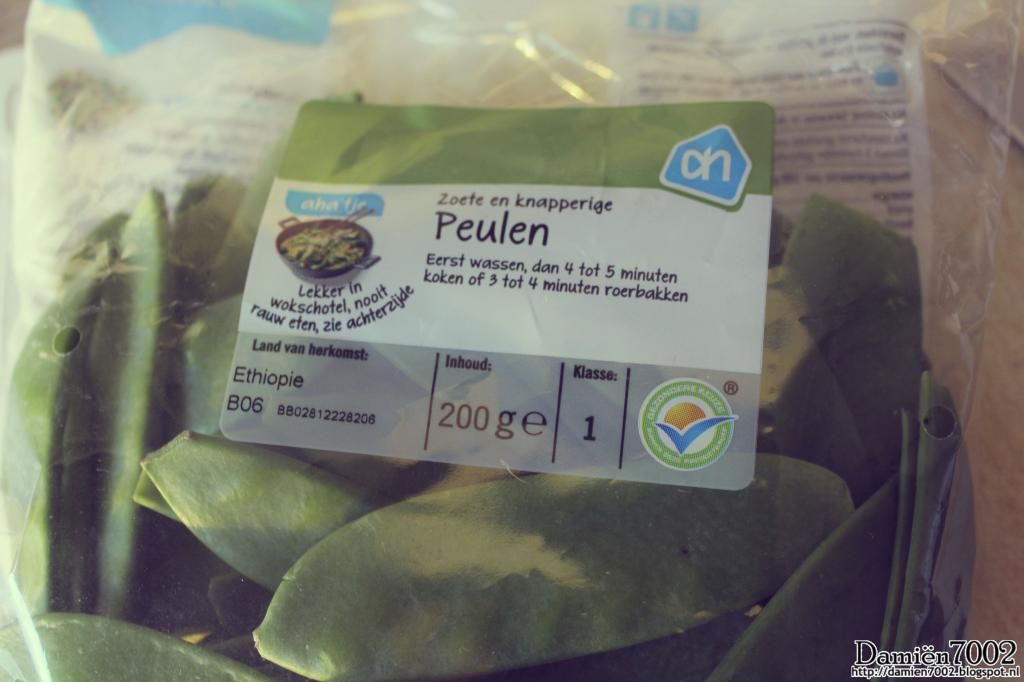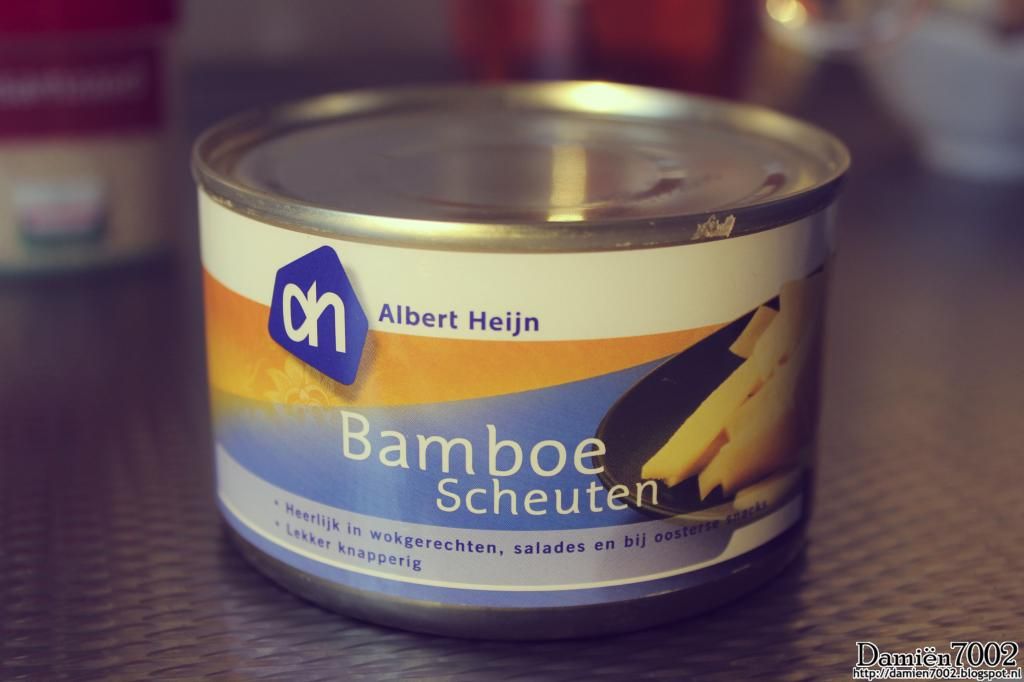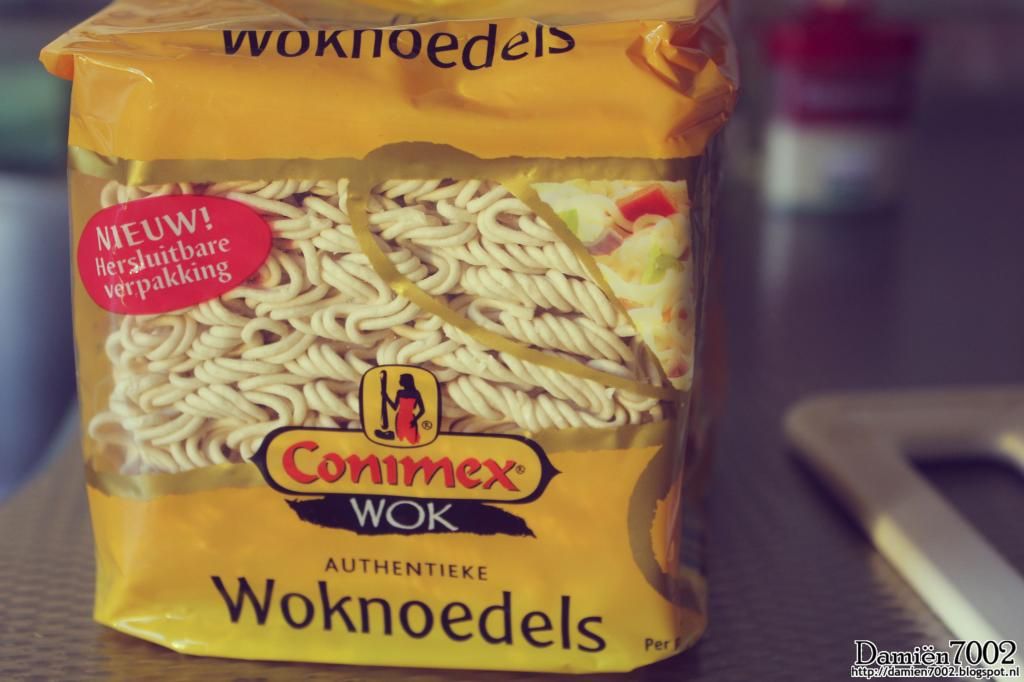 ☆ Rundvlees met bamboespruiten en peultjes ☆
Ingrediënten:
200gr bamboespruiten uit blik, afgespoeld en uitgelekt
Kruiden:
☆ Zout

Wat nog meer nodig is:
☆ Pan
☆ Vergiet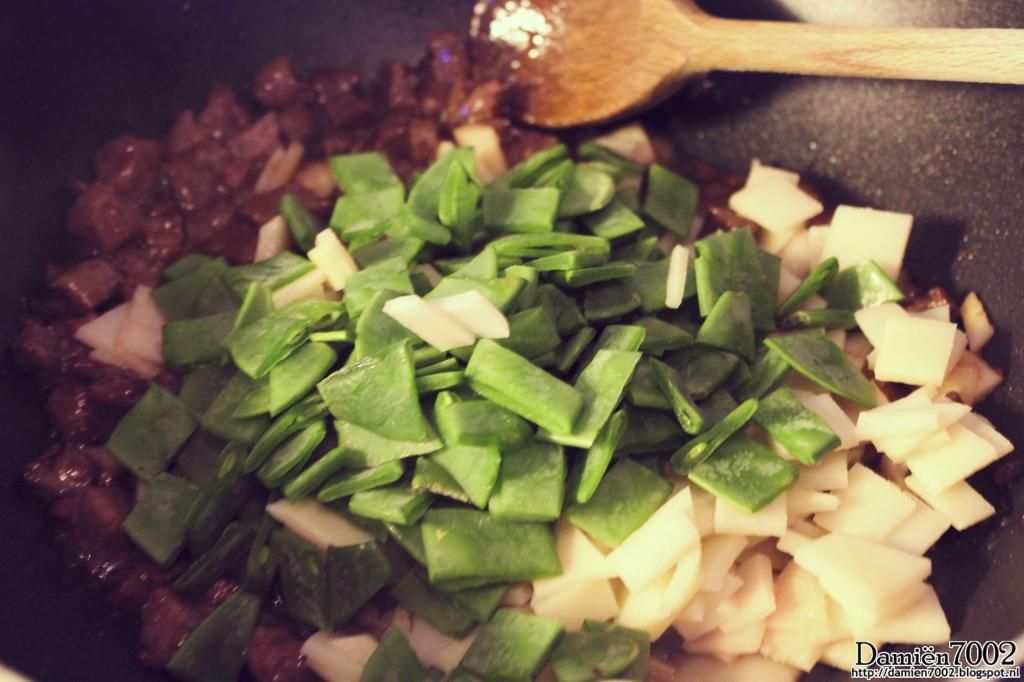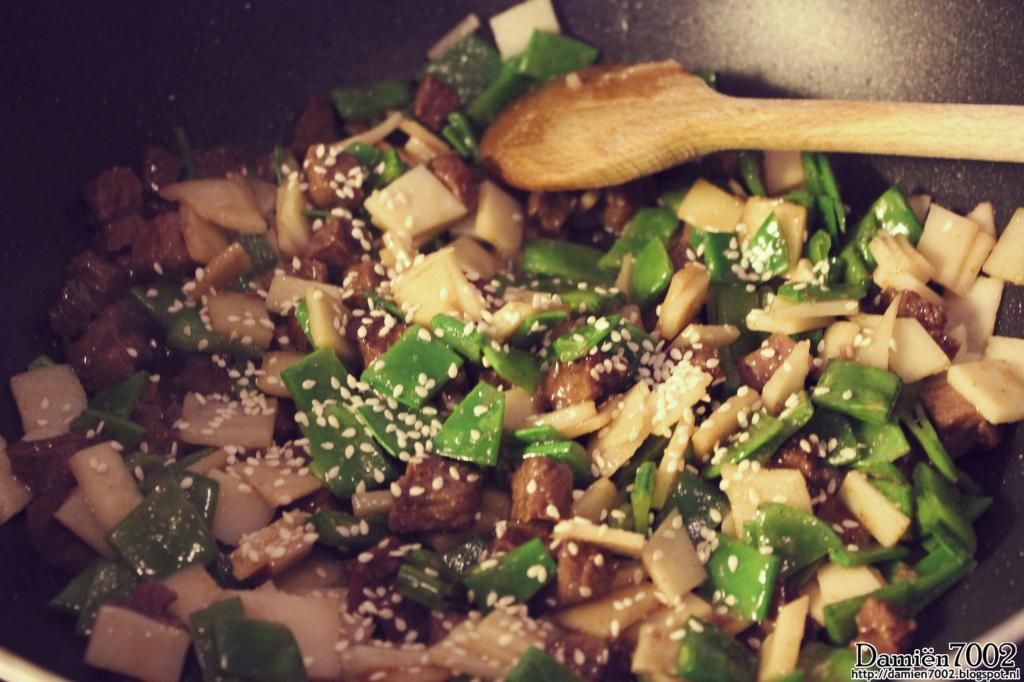 Snij het vlees in dunne plakken en leg het daarna in de wokpan, samen met de sojasaus en knoflookolie. Zorg ervoor dat het vlees goed bedekt is met de saus. Ondertussen kan je het water koken voor de noedels in de andere pan, en later de noedels toevoegen.

Verhit de plantaardige olie in de voorverwarmde wokpan. Roerbak hierin het vlees naar wens; roze, medium of gaar. Snij de peultjes en bamboespuiten in kleine stukjes als je dat wilt. Roerbak de peultjes en bamboespruiten op hoog vuur nog 5 minuten mee.


Strooi de sesamzaadjes er over en schep alles goed door elkaar. Voeg daarna de noedels toe als die klaar zijn en mix alles goed door elkaar. En dan is het tijd om op te scheppen. Eet smakelijk!