I wanted to order two sets of pinchers, so I'm able to stretch my ears into a bigger size. But, after I got a confirmation e-mail I noticed I oreded only one of each! I don't know where I was with my mind! So I had to place the exact same order again, because I was so silly of not paying attention with the first order.
Company:
Crazy Factory is a company based in Switzerland. Their factory is based in Thailand. When you place a order, the factory will ship your items to their expeditioncentre in Germany. And from there it will get shipped to you. They say the order will arrive within 4-8 days.
Website
On the very left side of the website you can find a button with information, contact information, their facebook page and feedback page. Every product is organised in clear categories, so you won't have any troubles finding what you need. The website can be viewed with 9 different languages, and you can also change currences. When placing a order, you need to register on their website. I quite like the website, since you can look back what you have ordered, even old orders. It's a very clear and simple website to me, I could find anything I wanted quickly.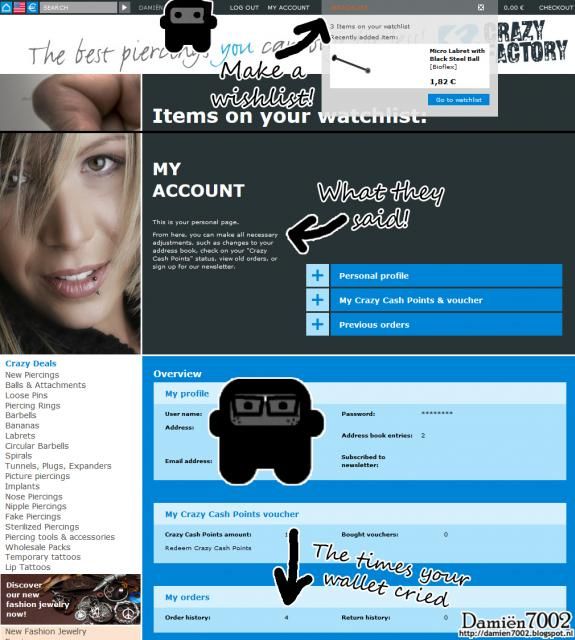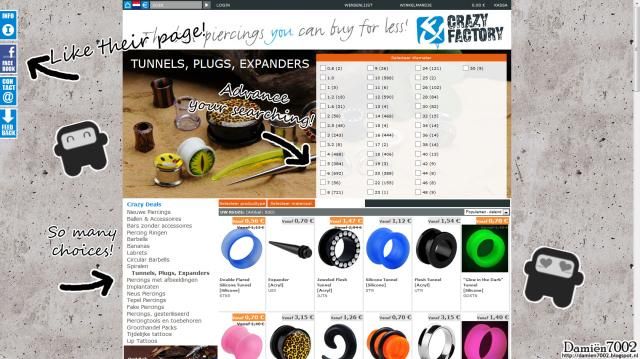 Products
☆ Circular Claw ☆
Price per piece:

3,15 €


Material thickness

: 2.5 mm
Diameter:

10mm
☆ Black Circular Claw ☆
Price per piece:

3,50 €


Material thickness

: 2.0 mm


Diameter:

10mm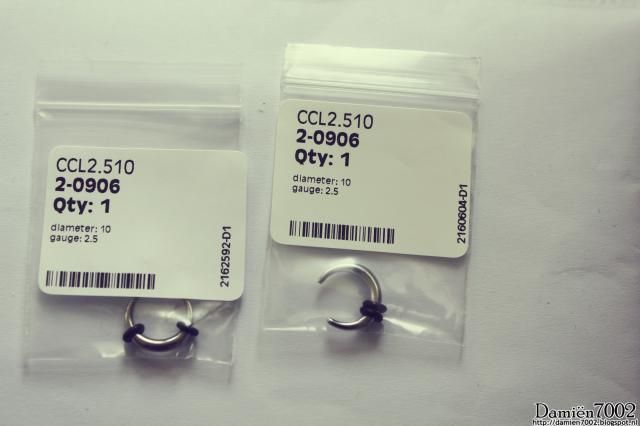 Silver circular claws
Ordering
Ordering an item is very easy. You can just add whatever you want to your cart, and on top of the website you can view your cart, along with the price of shipping and it's total cost.
Payment
You can choose several ways to pay for your order. I chose paypal for my first order, and banktransfer for the second order. Both these possibilities I've used work just as good and fast.
Mail
After ordering you will get a e-mail from Crazy Factory with the invoice, confirming your order. The next e-mail they send to you is when they have recieved your payment. The last e-mail the send is to tell you they have send out your order.
Shipping
Shipping is very fast in my opinion, especially when you keep in mind that they send your items to Germany first, and then to your adress. Both of my orders arrived 6 days after ordering! As for shipping costs I had to pay €4,90.

1st order:
Placed order 28-02-2013
Order shipped 1-03-2013
Order arrived 6-03-2013

2nd order:
Package
They usually send everything in envelopes, since most of the items they have are small and fit into it, unless you buy a very large amount I suppose. They send everything in a hard bubble envelope. On the envelope they have written the value and wight of every item you bought for customs. I don't have to pay customs because I live in Europe. But if you live outside of Europe you need to keep it in mind that they write down the full price of everything.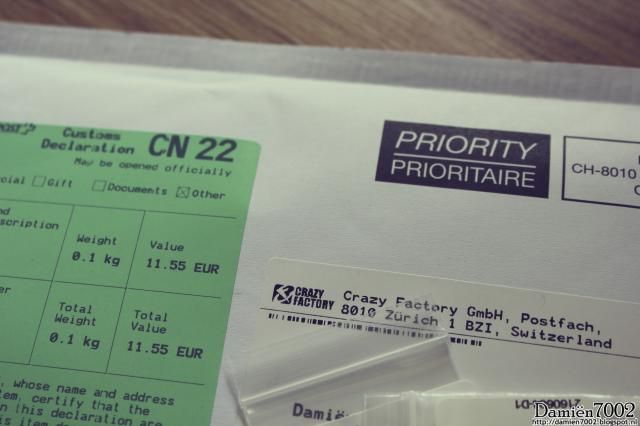 Quality
I have order several times from them now, and so far everything I bought has been of excellent quality. Can't say any more about this actually, I'm pleased with everything.
Worn
Here you can see the black circular claw worn. Material thickness

: 2.0 mm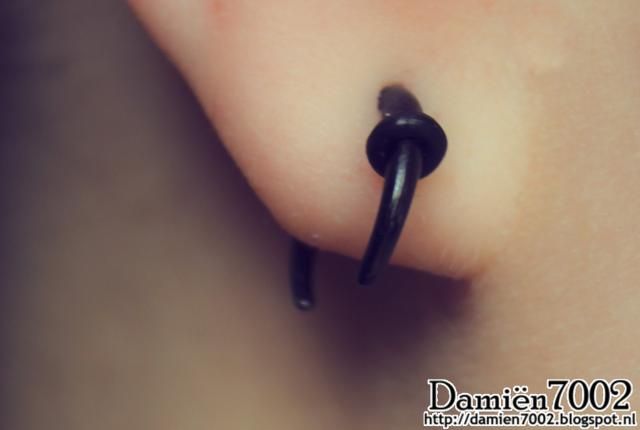 Verdict
I would recommend this webshop to everyone who has piercings, because there are alot of choices between items, the items are affordable (pretty cheap) and they give great service. I'm happy I discovered them, and I'm sure I will order from them again in the (near) future. ♥