Want to make some in a flash?
Then I have a recipe for you!
( ⌒‿⌒)
☆ Chocolate spread cupcakes ☆
Ingredients:
280g chocolate spread/ 280gram chocolade pasta
Things you need:
☆ Bowl / Schaal
☆ Mixer

☆ Microwave
/ Magnetron
☆ Paper liners / Cakevormpjes
It's important to pick a chocolate spread you really like since the cupcake will taste alot like the spread (obviously!). Start by pre-heating the oven on 180 degrees. Then get a bowl. You then want to start with the chocolate spread skooping into the bowl. To make it easier with mixing (by hand), you can put the spread into the microwave to make it more fluid and therefore easier to mix. Just don't dip your finger into the microwaved chocolate spread, you will burn your finger!
Time to measure how much flour you will need!
Then you can place the flour in the same bowl, along with the eggs.
Now doesn't that look delicious already?
ヽ(○´ε`○)ノ

Mix this until it's a smooth mix!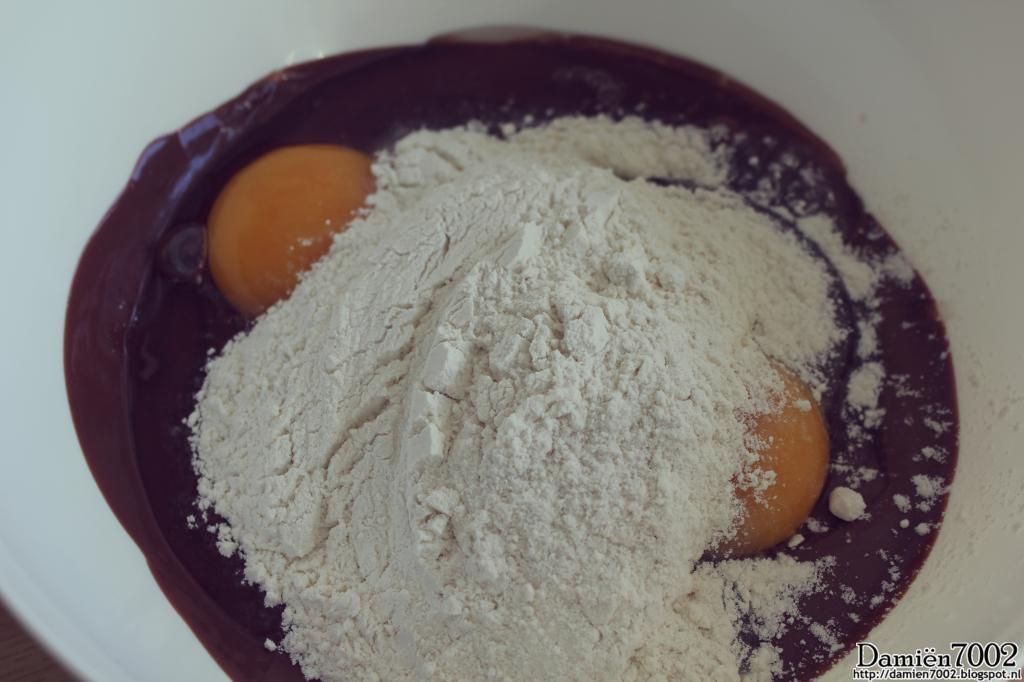 Time to put the mix into the paper liners, and then it's off to the oven with them!
They have to be in the oven for 15 minutes.
And done! It's easy like that!